Grandma Ethel had a knack for baking and her pecan pie was unmatched. Our Pecan Dandy Dessert Bar would make her proud. Our buttery gluten-free shortbread is topped with rich, kettle-cooked caramel and large, fancy pecan halves. Taste it for yourself, it's Dandy!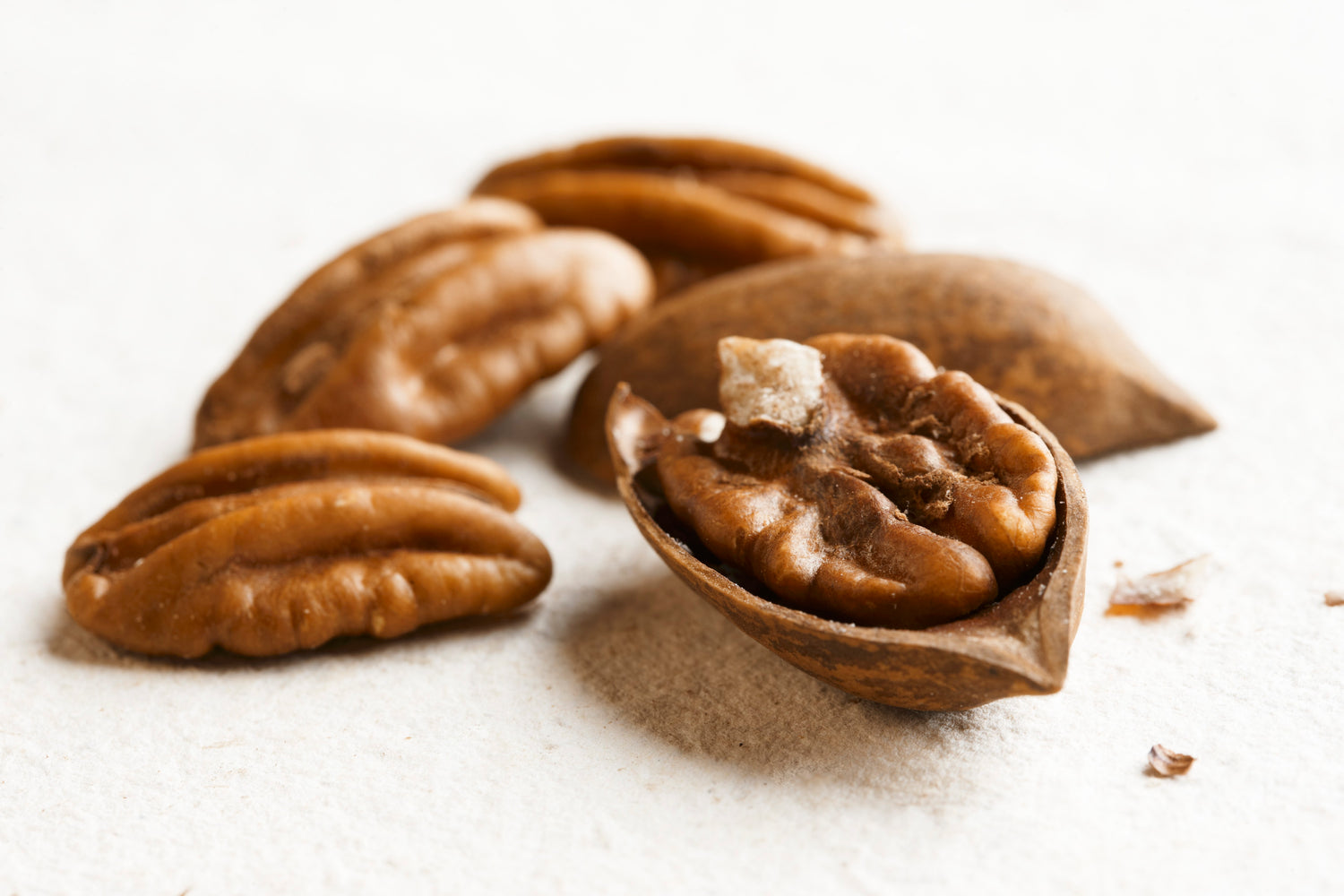 Tried and true
Our dessert bars taste like they're made from scratch because we don't rush the process, and we don't skimp on ingredients. You can taste real sweet cream butter in our shortbread crust, the rich cream in our caramel, and our pecans' freshness. Our desserts are always gluten-free and always full of flavor.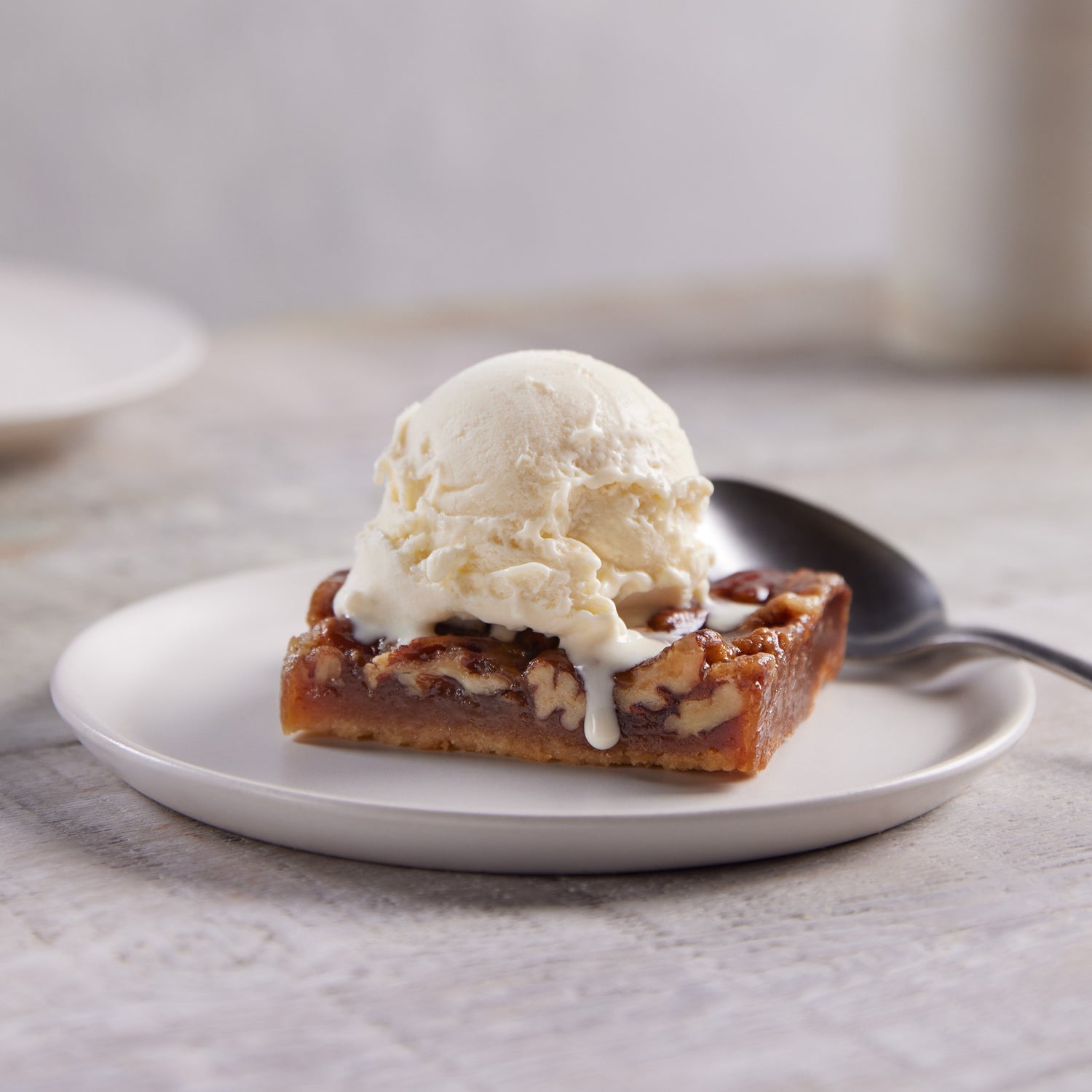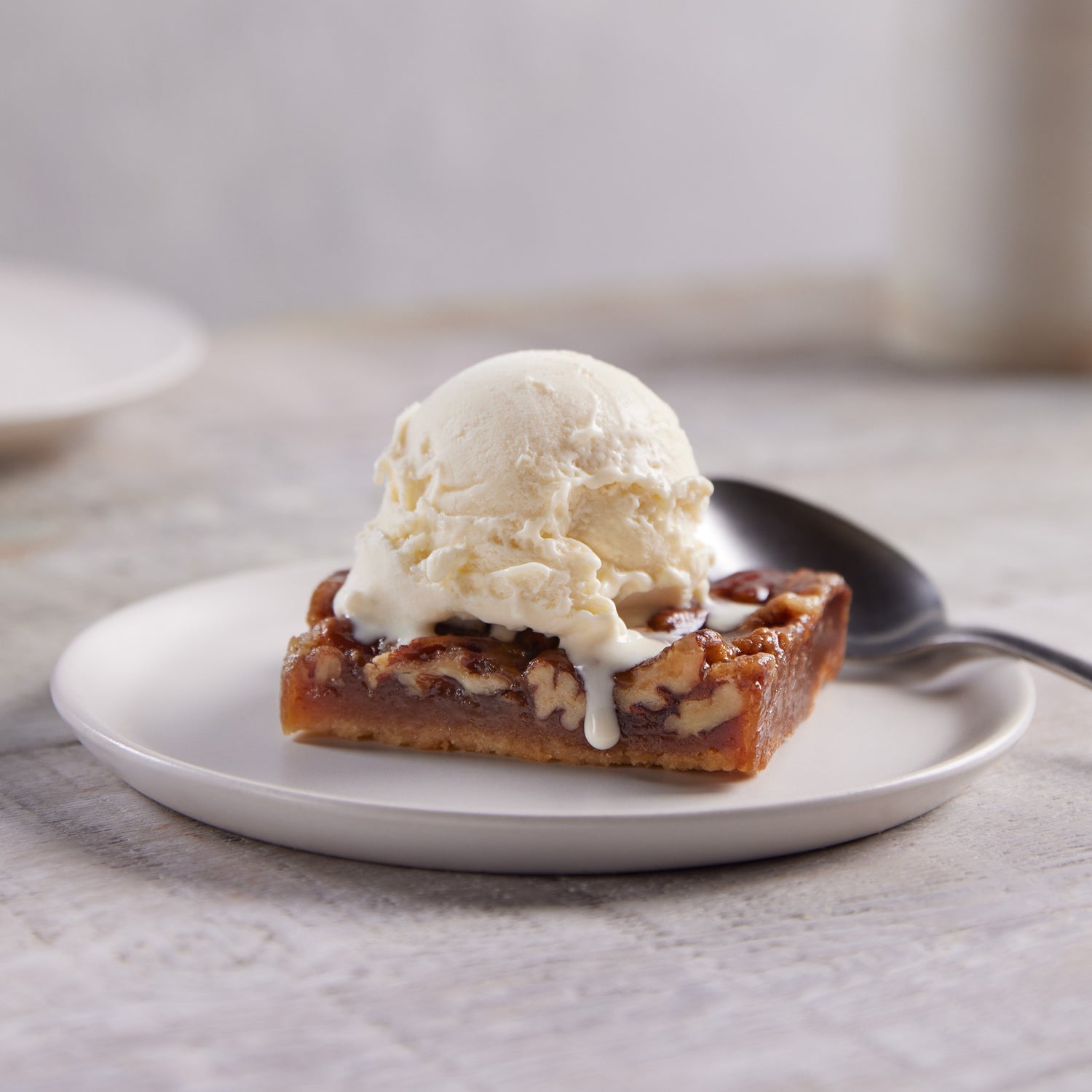 Dandy with Ice Cream
Serve our Pecan Dandy Dessert room temperature or double the decadence by heating and topping with your favorite ice cream. We happen to love old-fashion vanilla.